Thank you all for your great feedback on this series of posts summarizing Tony's presentation with the AVID Investors Club in June. In Part 1, Tony discussed the importance of selecting the right property manager and ancillary services. Part 2 described some of the areas that Tony is really involved in the management of his own rental properties. In Part 3, Tony discusses maintenance, inspections, and an inadvertent phenomenon that can occur with property managers. Finally, he discusses building your team when investing and managing your real estate assets.
Maintenance:
When it comes to maintenance, Tony explained he leaves the property manager alone. When it comes to inspections, many property managers offer periodic preventative maintenance inspections. Tony believes these types of inspections are beneficial and save the investor money in the long term by taking a proactive approach with maintenance. Also, property managers should do regular exterior visual inspections by driving by to check items such as the yard and roof condition. Again, Tony leaves the property manager alone and his involvement is only based on actions initiated by the property manager. Although not as frequent, Tony walks his own properties as well. Tony states he tends to identify future capital improvements, not necessarily maintenance issues. Tony does not view move-in inspection reports and the only time he really analyzes move-out inspections reports is when there is a lot of work and expense involved, or a decision to repair or replace is needed.
Tony tends to use the property manager's preferred vendors. Property managers have a relationship with the contractors, should be receiving a volume discount, and have an idea of the quality of workmanship. The cost of labor, office and warehouse space, and supplies are going up, so the cost of maintenance has gone up. It's a hard pill for Tony to swallow. Except for above budget or large capital expenses, Tony doesn't require multiple bids. It slows the process down and can inconvenience the tenants too long. With that said, Tony explained there is a shortage of contractors in the Boise area now. Many contractors aren't doing bids right now because they have so much work. They have to make sure to keep up with the guaranteed work in their queue, and taking time away from guaranteed projects is a challenge when it is for a potential job they may not get. There is another issue with multiple bids and the example Tony used in his presentation is the best way to explain it. "We have a licensed trade contractor who has always been the cheapest for work within their trade". Not once has a competing bid been lower. Nonetheless we have clients who request competing bids. Well after asking these different companies for bids, but never awarding the job to them, the contractors no longer want to provide bids, or they just throw out a high number so they can move on." With that being said, Tony agrees sometimes it makes sense to pay a service charge to receive 2nd opinion, or consider different equipment brands, to save money.
Sometimes a property investor can find what appears to be a cheaper contractor. It's not always the case, as the cheaper option doesn't always mean the same quality of workmanship. The contractor may charge a lower per hour rate, but maybe they take 2 hours to do a 1 hour job. The biggest issue with investor contractors is the contractors generally do not have the appropriate licenses, registered as a contractor with the State of Idaho, and do not have the appropriate insurances. Also, does anyone have history with the contractor and know the quality of their workmanship?
Double Edged Sword:
As Tony pointed out, investors should be involved to a degree in the management of their investment properties. Investors need to ask questions, discuss options, and work with their property manager on making good decisions. Both the property manager and investor need to keep these discussions on point, professional, and respectful. When Tony discovers what he believes to be a mistake, or maybe thinks a different action should be taken, he doesn't call the property manager and blame - he calls and discusses. After hearing the entire story, most often Tony agrees with the decisions that were made.
However, not all owner's respond in the same way. An investor's response to their property manager's recommendations or discussions can create a learned behavior, which can cause problems. Here is what Tony said during his presentation. "If you yell at your property manager every time they call, the property manager will call less. If you deny every recommendation the property manager makes, they may stop making recommendations. If you tell your property manager you are broke, they may try not to alert you about every little thing. If you cause paralysis by analysis over everything, it's going to affect communications from the property manager and obviously the biggest problem is action is never taken or is delayed way too long."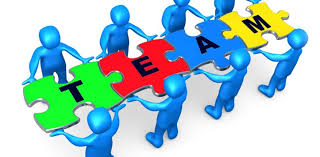 Building your team:
Below is a list. However, in each and every case you need to identify an expert in each trade who has experience and knowledge when it comes to residential income properties. For example, you may have used a really good home inspector for when you bought your personal home. However, when buying a multi-unit rental, you may want to consider a professional property inspector who has experience with these types of properties.
1. Lender
2. CPA
3. Real estate attorney
4. Real estate agent
5. Property Inspector
6. Title/escrow officer
7. Property manager
Stay tuned for Tony's bonus material, which is the material he prepared but didn't present for time co
---
Melissa Sharone
President, First Rate Property Mgmt
Melissa@frpmrentals.com