About Us
Tony A. Drost, MPM® RMP®, has been an investor and property manager since 1990. Tony has a BA Degree in Operations Management and holds two professional designations offered by the National Association of Residential Property Managers®.
One fact that makes First Rate Property Management different from all others is that Tony is an investor too. Tony has the proven formula for financial success through investing in real estate. Although Idaho does not require licensing of property managers, Tony is a real estate broker with Swope Investment Properties and assists his clients in buying and selling of rental properties. To learn more about Tony's real estate sales, please visit his Boise Investment Properties website. Because Tony is so active in rental investments, Tony manages your property as if it were his own. Tony instills this perspective to all First Rate Property Management employees.
First Rate Property Management's property-to-employee ratio is approximately 60 properties managed per employee. Call around and you will find that many companies have a property-to-employee ratio of over 100 properties managed per employee and, in some cases, as high as one person to every 200 properties managed. The difference likely is not the lack of good systems on First Rate Property Management's part -- our systems are top-notch, proven and reliable -- but rather more about the personal time we devote to each of our valued clients and tenants. First Rate Property Management personally shows each of our properties with a leasing agent, whereas not all do. As a result, First Rate Property Management is able to attend to our tenant and client needs very quickly.
Please review our guarantee and learn more about our education and qualifications that make us one of the best.
Mission: Our well trained, committed, and valued team provides genuine care for the properties we are entrusted to professionally manage.
Vision: Maintain recognition as one of the most knowledgeable property management companies within our market, through continuous improvement.
Meet the Team
Lauren » Leasing | Office Support Team Member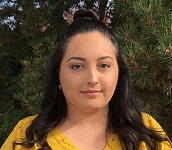 As the Office Support Team Member of First Rate Property Management, it is my job to coordinate customer service at the front desk. I direct incoming calls to the best person to meet your needs. I also answer your questions about our available rental properties and schedule showings. I apologize in advance if you call and the auto attendant picks up. This means that I and all of the other leasing agents are all on the phone assisting others. To meet your needs, First Rate Property Management has created a very interactive website. Our rental listing includes photos and specific descriptions of each property. You can even apply online. If you prefer, feel free to email any of us. Thank you!
Tyler » Office Support Team Member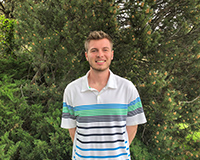 Bio Coming Soon
Nicole » Office Support Team Member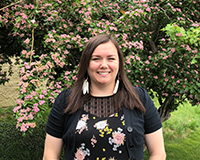 Bio Coming Soon
Julie » Leasing | Leasing Team Leader
Julie serves First Rate as the Leasing Team Leader. She has worked at First Rate since October 2017. Before First Rate, Julie was getting her degree in Operations Management and Human Resources at the University of Idaho. Go, Vandals! Julie has been a member of the National Association of Residential Property Management since July of 2018.

Julie's job is to oversee the leasing department, streamline processes within the company, communicate with tenants, vendors, and owners, and support the First Rate team whenever it is necessary. Julie is eager to educate herself, others, and to get involved however possible.

Julie enjoys spending time with her friends & family, a relaxing puzzle or two in the winter, a hike or two in the summer, but there is nothing quite like binge watching Friends on Netflix. Julie has lived in Boise since August of 2017 but originally grew up in a small town north of Seattle.
Arica » Leasing | Leasing Team Member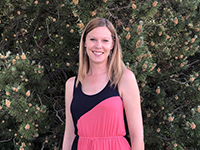 Arica is a phenomenal addition to our leasing team. She has been a part of the team since August 2018. Arica has worked in property management since 2014 and has a passion for the industry. She works to create a seamless rental process for the tenants, provides excellent communication internally and externally, and continues to help First Rate grow and develop its processes and efficiencies.

In Arica's free time she enjoys camping, hunting, and fishing with her husband and kids. Arica is a wonderful personality to have around the office and we love having her! Whether it be helping out around the office or providing an emergency midday snack, Arica is always willing to be a team player.
Beny » Leasing Team Member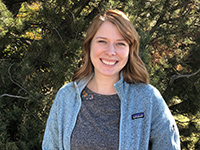 Beny has a background in office management and joined FRPM in January of 2019. Effective communication is always one of her goals and is happy to answer questions from applicants, or find the right person to answer them. Transparency and quick response times are also goals, as the rental market is fast-paced and can be confusing.

In her spare time, Beny enjoys hiking, reading, crafts, and traveling. Speaking of traveling, she has lived in 7 seven states in the last 10 years, and is happy to finally find a home in Boise. She has lived here for the last few years, and has made a point of getting out and exploring the area. If you are moving from out-of-state, feel free to ask her for the best place for Vietnamese food, local wine, happy hour, live music, dog-friendly hiking trails, or anything else!
Chris » Maintenance Tech
Lacey » Maintenance Team Leader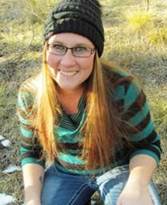 Lacey is the newest member to the team! She started at FRPM October 2018. Lacey is our awesome Maintenance Team Member! She came to us with 2 ½ years of property management experience. She has previously worked in leasing but has extensive knowledge in the industry as a whole. Lacey has a degree in Criminal Justice. Lacey is always quick to respond to work orders, communicates effectively, and has the drive to succeed that FRPM looks for.

Lacey has two children. Her oldest is 11 years old and youngest is 4. In the summertime Lacey loves to ride four wheelers, go camping with her family, and take long road trips! In the winter, you'll find her cozying up on the couch watching movies or playing games with her family. Her favorite TV Show is Grey's Anatomy, even after the 98th season!
Cody » Maintenance Team Member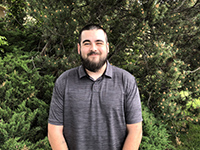 Bio Coming Soon
Kurtis » Accounting | Accounting Team Lead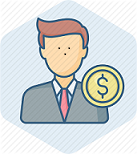 I started with FRPM in December of 2017. I will assist with all day to day tasks within the accounting department. I also handle both the financials for FRPM as well as the HOA's that we manage.

I graduated with a B.B.A. in Accounting from Boise State University. I have experience in distribution companies, maintenance repair operations, as well as retail companies. I enjoy many aspects of working at First Rate. The people are so fun and the atmosphere is hard to beat. I grew up in the Treasure Valley and I absolutely love Idaho. When I am not crunching numbers I love to fly fish and I get out as much as possible in the beautiful Idaho scenery. I am a big fan of dogs, especially Labs. I look forward to serving those looking for homes in this great city!
Rose » Accounting | Accounting Team Member
I joined First Rate Property Management in June of 2017. I have a Bachelor's Degree in Science & Commerce- Accounting Major. I have been working in the accounting field for more than 15 years ( ) plus my 7 1/2 years experience in Property Management. My job is to assist our accounting team leaders on our financial services including Accounts Receivables; Accounts Payables; Itemized Security Deposit & other financial reports that we need to provide for our owners, investors & customers. I am very honored to be part of a First Rate Team. FRPM is a great place to work & a great place to find your next home. First Rate Property Management Team - always at your service.
Jerod » Accounting | Accounting Team Member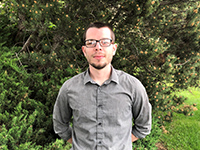 I began my career with First Rate Property Management in March of 2019. I assist in most financial services that FRPM deals with as well as working alongside the Maintenance department with in-house invoicing.

I graduated from Lewis Clark State College with a B.S. in Business Administration in 2018. Most of my previous experience comes from retail as I worked in management for almost 10 years. I am excited to develop my skills that I learned in school in a career field that I am very passionate about. First Rate Property Management is a great company that has a dedicated team that is very enjoyable to work alongside.
Kristen, RMP® » Executive Assistant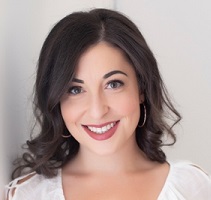 As the Executive Assistant, I provide support to the entire First Rate Property Management Team by spreading my knowledge of the property management industry with all team members. I have experience in all departments, and continue to expand my skills through ongoing improvement and education. I enjoy interacting with tenants and property investors and I take pride in providing the best service possible.
I began with First Rate in 2014 as a showing agent, and over the years I worked my way up through the Leasing Team and became the Leasing Team Leader. Through hard work and dedication to First Rate, I became a member of the Operations Team as the Executive Assistant. As an active member of NARPM (National Association of Residential Property Managers), I participate on the local and national level and in 2017, I received my RMP (Residential Management Professional) designation. I know that First Rate Property Management is an excellent property management company, staffed with a dedicated team who all take their careers seriously.
Designations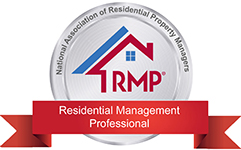 Jim » Vice President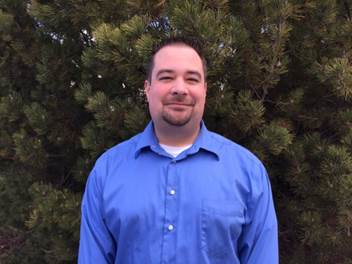 As the Vice President, I support the accounting, leasing, and maintenance divisions and their Team Leads. My job is to ensure each division's success through planning, guiding, and jumping in to help whenever and wherever needed. I am always looking for ways to provide better services to our Tenants and Owners through new and/or improved processes or ideas.
I graduated from Montana State University with a Bachelor's Degree in Sociology. I also have over 17 years in single and multi-unit retail and operations management. I am an active member of NARPM (National Association of Residential Property Managers) and serve as the Education Chair for the SW Idaho Chapter of NARPM. In February of 2019 I received my RMP Designation (residential management professional).
Designations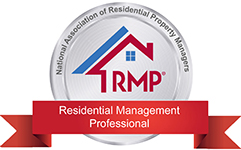 Melissa, MPM® RMP® » President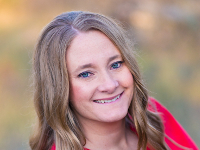 As the President of First Rate Property Management, my job is to oversee the daily tasks of the accounting, leasing and maintenance divisions. I have been working for First Rate since 2010 and I truly enjoy being a part of the day-to-day activities pertaining to our owners' investments. It is my daily goal to provide any assistance that our staff needs and continue to provide excellent customer service to all of our owners, tenants and vendors. I am confident that I can provide the service that you deserve. I am always available by phone or e-mail to go over any questions you may have pertaining to First Rate and its operations.
I graduated from Boise State University with a Bachelor's degree in Communications. I am an active member of NARPM (National Association of Residential Property Managers) at both the national and local levels. I have served as the membership chair for the SW Idaho NARPM chapter as well as their President in 2018. I also served as the NW regional ambassador for 2 years. I currently serve as the 2018 Professional Development Chair for NARPM National. I received my RMP (Residential Management Professional) designation in 2016 and my MPM (Master Property Manager) in 2018. I am always looking to further my property management education by taking classes, participating in conferences and attending national conventions on a yearly basis
Designations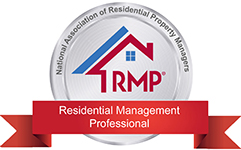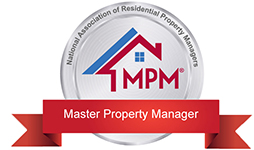 Tony, MPM® RMP® » Chairman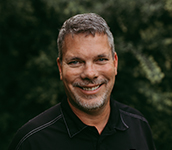 Thank you for taking the time to learn more about First Rate Property Management. I am blessed with a great team of dedicated professionals who serve our property owners and tenants well. I have been an investor and Landlord since 1990. I have a BA degree in Operations Management. I have earned professional designations as a Master Property Manager and a Residential Management Professional. Our company has also earned the very prestigious Certified Residential Management Company designation. I served as the National President for the National Association of Residential Property Managers in 2011 and as President of the SW Idaho Chapter in 2005. I am also a former National Property Management Instructor for NARPM®.
As an Associate Broker with Swope Investment Properties, I often assist our clients with the buying and selling of their investment properties.
Designations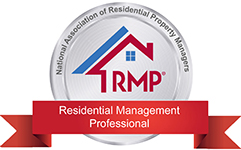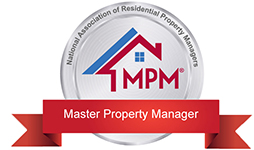 Robert » Resident Manager | Barlow Apartment Resident Manager