We recently updated our website and would really appreciate your input. You may have noticed that we've changed our domain from Boise-Rentals.com to https://www.boiseproperty.management/. Both sites are still up and running for the time being, but we ask that you only use the Boise Property Management website.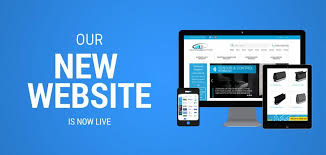 Our website was changed to improve the user's experience by making it more mobile friendly and responsive (faster). However, there are a number of other improvements.
1. Introduction of a live chat feature.
2. A thumbs up and down feature on our email signatures to help with our feedback culture.
3. Like the old site, the new site has a great rental listing syndication feature that pushes our listings to over 100 rental listing sites. A majority of these are free sites, but we do push listings to monthly fee sites as well as pay-per click.
4. A new fresh and clean appearance with easier navigation.
5. New coding that helps users with disabilities.
6. Another great customer service improvement is that tenant's may now upload photos along with their maintenance requests.
7. A new and improved rental search filter
8. Improved tenant listing service that notifies tenants the moment a rental that fits their criteria becomes available.
9. With all of these improvements, we expect our SEO to improve, which should help tenants find our rental listings much faster.
Thanks again for taking a look. We appreciate your feedback
---
Tony Drost, Chairman
First Rate Property Management, Inc.
Boise, Idaho
Contact me for more information about this blog.