Currently we have a vacancy rate of 2.48%. This is ever so slightly above last year's vacancy rate of 2.47% at this time. This vacancy number depends on the time of the month. Of all of our vacant units 61% are already re-rented, we are just waiting on our vendors to complete the turnover. By September 13th, 2019, we expect vacancy rate to decrease to 1.12%
We have noticed a drastic decline in the interest in all of our properties. This descent in interest is to be expected as property management is seasonal and is busiest throughout the summer. The five year running average of vacancy is 3.03%. In the past 5 years we have successfully increased our total number of units managed by about 33% while simultaneously maintaining a vacancy rate below the national average on a regular basis.
While we do have majority of our vacant units rented, we are still seeing a drastic decline in interest on the remaining 39% vacant units that have yet to get rented. In order to combat this distress in the market we have amplified our advertising to further grab the attention of the reader. We have begun implementing virtual tours so prospective tenants and FRPM showing agents can save the time of having to view the property and can go right into the application portion of the process.
When the market declines we look at several different factors that might be affecting the vacancy rate. Our website software allows us to delve into, not only the clicks on the website, but the clicks on each specific property. We compare the statistics to that of previous months to identify if our opportunity is attracting interest or rather retaining the interest. We have an underwhelming number of "clicks" on our properties in comparison to just 3 weeks ago.
We work diligently to improve our search engine optimization to increase traffic onto our website to get these units rented. Through encouraging positive online feedback, posting relevant & informational blogs, and updating the content regularly we are competing daily for increased search engine optimization to combat the expected increased vacancy in the month of September.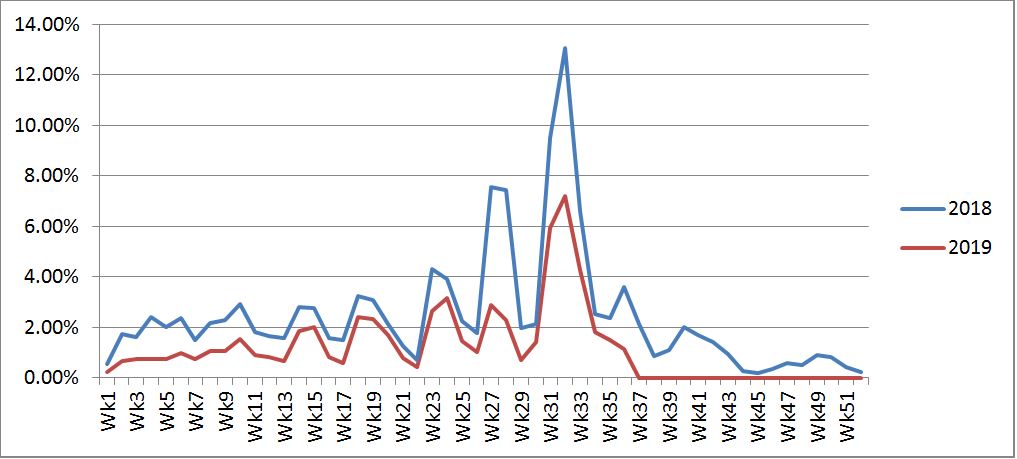 Based on last year's numbers, we expect our vacancy rate to not only remain below national average but we expect to see a consistent decline in available units before the end of the calendar year.
Julie Tollifson, Leasing Team Leader
First Rate Property Management, Inc.
Boise, Idaho
Contact me for more information about this blog.