The rental market in SW Idaho remains competitive as Q2 of 2022 comes to a close. Vacancy reports recently released from the National Association of Residential Property Management indicate that in Ada County, the average vacancy rate for single family homes was 2.19% and for multifamily homes, vacancy was slightly lower at 1.11%. In Canyon County, single family homes had the highest vacancy rate at 3.08%, while multifamily vacancy sat low at 1.03%. The overall vacancy rate in Q2 was 1.66% for all units.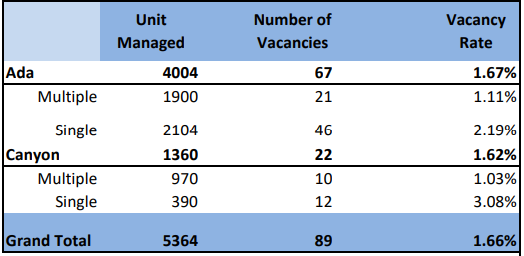 First Rate Property Mangement also experienced similar trends throughout this quarter, with an overall vacancy rate averaging 1.07%. In the past, Q2 has produced some of the highest vacancy rates seen over a year span. However, COVID, and the rising cost of living/inflation have all prompted a shift in the market norms, and new patterns are developing in the Treasure Valley.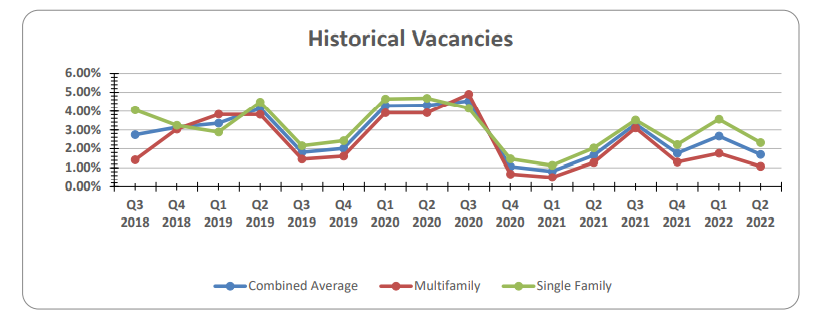 In Ada County, the overall marketed rent per unit decreased $81.00 and the average market rent was $2004.00 per month. In Canyon County, the overall marketed rent per unit increased $180.00 and the average market rent was $1927.00. Historically, Canyon County has had market rents much lower than that of Ada. Referring to the date, it appears the price gap between counties gets closer each quarter. The seemingly exponential rising market rent in Canyon County rentals has been heavily influenced by the new construction of single and multifamily homes, and is expected to continue as the area is developed.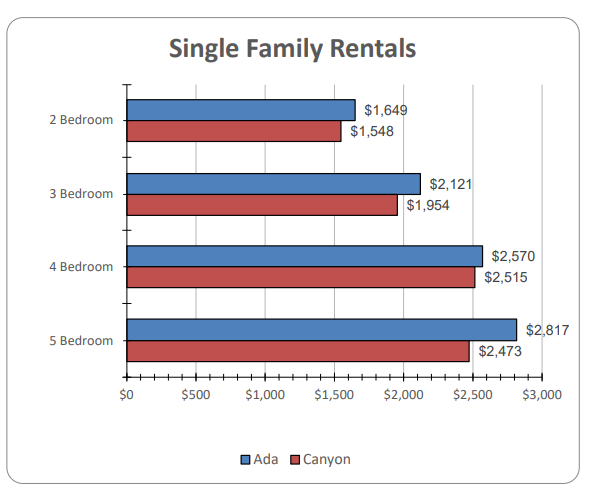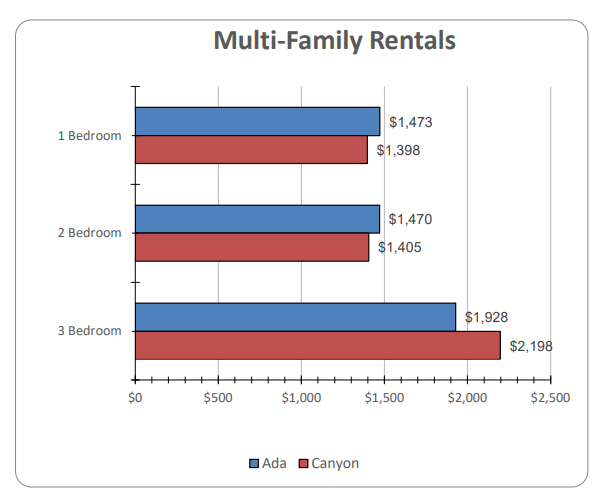 Click here to ready the full article! NARPM Vacancy Report Q2 2022