Over the years we at FRPM have consistently preached the importance of scheduling lease termination dates. We'd like to touch on this for only a moment, but then also discuss the importance of also staggering lease termination dates.
Its our experience and recommendation not to have leases expire in the late fall and winter months. In talking with property managers across the nation, this is not always the case. However, it appears to be a standard for areas like Boise with four TRUE seasons. We consider summer time, the "prime time"; or the months of June, July, and August. We throw May into that mix because those tenants who give notice in May vacate in June, which is a good time of the year to maximize rents and minimize vacancy.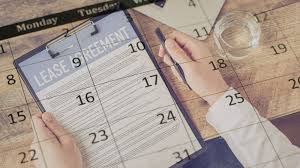 Single family homes are a little different. What we found is that a landlord can sneak those dates up to as early as March/April. We may not be able to get maximum rents in March, but a March renewal rate seems to increase the chances a tenant will renew their lease. The tenants don't want to move within the school year, so they are more apt to renew.
Over this winter, there were a number of newly constructed multi-family rental units come on the rental market. These managers signed one year leases. So, guess what, next winter, not only are all of the leases expiring outside the prime time, but all of the leases are coming up at the same time. This leaves the Landlord a bit vulnerable. What if the rental market is soft? Do you really want vacancy and turnover costs all at one time? The larger the multi-family complex the more important it becomes to stagger lease termination dates.
For example, lets use a four plex that was constructed this winter. The property manager fills all four and signs one year leases all expiring in January. Again, the lease is expiring outside of the prime time and Landlord potentially has more vacancy and expenses all at the same time. Instead, wouldn't it make more sense to have one unit expire in May, another in June, then July, and the last one expire in August? We think so.
Rentals within the Boise State University area are the exception. In this case, we recommend having all leases expire at the end of July. This is far enough outside of the end of school, that a fair amount of tenants will renew. However for those tenants who do not renew, they will vacate and the rental unit will be ready for students starting in the fall semester. It works like a dream.
Lastly, some may ask, "If this is common knowledge, then why in the world are there property managers who simply sign one-year leases regardless of the end date"? They do it to spread their workload over the year. So, its not for the investor's benefit , but for their own. Most larger apartment complexes do stagger lease termination dates throughout the year to purposely spread out the work. Makes sense, with the exception of the winter months. "OK, I see why the apartment complexes do it, but why are there property managers managing large 4 plex communities signing one-year leases with perhaps all 80 units expiring in the winter months?" Beats me.
---
Kristen Curtis, Executive Assistant
First Rate Property Management, Inc.
Boise, Idaho
Contact me for more information about this blog.