The National Association of Residential Property Management has released the vacancy report for Q4 of 2021. After seeing an all time low in the first quarter (.81%), vacancies rose steadily throughout the year into Q2 and Q3. In Q4, when inventory is at its lowest, we saw rates drop significantly to reflect this at 1.58%. First Rate also experienced a similar trend, averaging an overall vacancy rate of .63% for the duration of the Q4. As rental rates continue to rise in response to the exponential growth in the Treasure Valley, we expect to see a similar rates in 2022.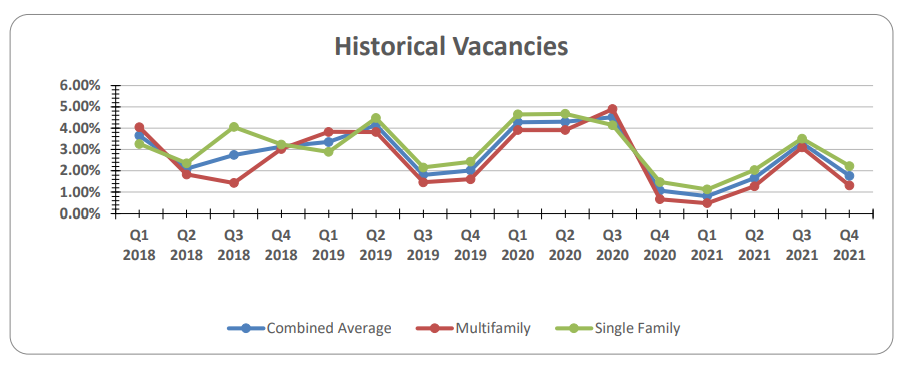 While vacancy rates decreased, the overall marketed rent per unit increased by $242, making the average marketed rent rate $1880 per month in Ada County. The single family marketed rental rates increased this quarter by $129 per unit to average $2,025 per month. For multi family units, there was also an increase, $142 in rent per month to $1,474 per month.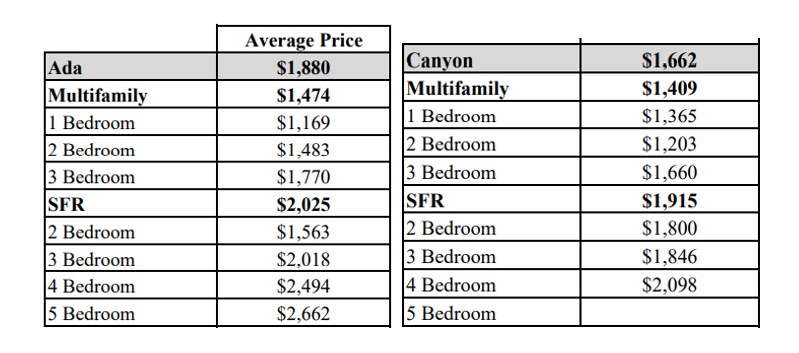 In Canyon County, there was a slight decrease of $19 in rent rates, averaging $1,662 per month. With Nampa and Caldwell being a hot spot for new construction and an influx of luxury apartments being built in the area, the data shows 1 bedroom, multifamily and 2 bedroom, single family rent rates surpassed that of Ada County. However, the average monthly rent rate remain slightly less than that seen in Boise and Meridian.
Click here to read the full article! NARPM Q4 VACANCY REPORT