The National Association for Residential Property Management; SW Idaho Chapter to have a 4.14% Vacancy for Q2 of 2020. The industry has been stagnant since Q1. Similar to last quarter, landlords are wanting to be proactive and anticipate a potentially higher vacancy. In order to combat this challenge, many landlords are minimizing increases or, in some cases, not even increasing at all. For this reason we are not expecting drastic changes in the seasonality of our vacancy, however, we do expect to see a lesser increase in average rental rates.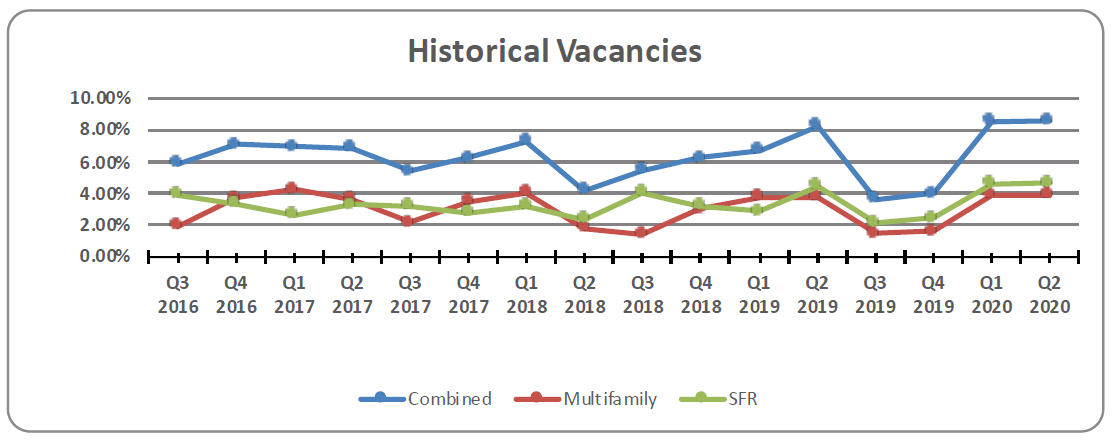 Last quarter, we predicted the affects of COVID-19 on the rental market. We anticipated vacancies to trend upward as a result of social distancing and stay-at-home-orders. While the trend did not increase, it also did not decrease.
First Rate Property Managements vacancy rate for the past 12 weeks has been at an average of 1.83%. In our last report we indicated that First Rate Property Management recommends being less aggressive on renewal rates. This has proven to be successful in Q2. While the market has not taken the dip that we all anticipated in March, we are also seeing more people renewing their lease than usual. This has resulted in a well-balanced turnover to renewal ratio.
In Q3 we anticipate the market to slow down in accordance with the usual property management seasonal trends. While we continue to try and navigate this unprecedented circumstances, we will continue to find a balance in renewal rates until the treasure valley market starts to acclimate to a new normal.