Over the past few decades, there have been several property managers go out of business and the rumor is, when they did, they took and/or spent tenant deposits and rents. As of recent, a number of Ada and Canyon County investors have filed claims against another local property manager. First Rate Property Management has taken on a number of properties over the past few years from this company and we reached out to them asking what the telltale signs were that made them change management companies. Some say "the writing was on the wall", while others say they knew the company was struggling, but had hoped that the management company would pull through. When things like this happen, a great deal of people are hurt financially In no typical order, we have provided the list we put together based on these clients responses.
Links to recent news publications:
https://www.idahopress.com/meridian/news/property-manager-skips-lawsuit-leaving-tenants-businesses-in-the-lurch/article_6200f6f7-bbb8-513f-89fb-73ad66574124.html
https://www.idahostatesman.com/news/local/article214098034.html
https://www.idahostatesman.com/news/local/crime/article213922379.html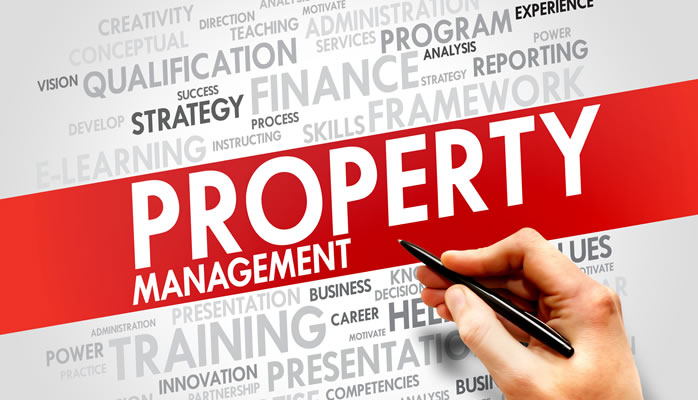 1. Communications: Poor communications or lack of response can imply poor organization or time management, but constant communication troubles are a flag. Inconsistent or untrue communications are an immediate flag.
2. Employee turnover. Constant employee turnover should be a concern. Additionally, when employees tell clients that employee paychecks are bouncing and/or payroll taxes are not being paid, is a serious flag.
3. Financial:
a. Irregular posting of owner statements. No statement at all is unacceptable.
b. Irregular or delayed owner distributions. No distribution would be of immediate concern.
c. Regular inaccuracies on owner statements.
d. Undisclosed fees/kickbacks.
e. Undisclosed mark up or upcharges of invoices paid by the property manager on behalf of the property owner/investor.
f. Unpaid or long delays in paying vendors. Additionally, when maintenance providers (vendors of the property manager) contact property owners stating that they have not been paid, yet the expense appear on the owner's statement, something is awry. Worse is when these contractors file liens.
g. Contact from tenants stating they have not received their security deposit back or lack of communication from the Property Manager.
h. Real estate sales persons sees delays in transfers of funds after a property under the management company's care is sold.
4. Company growth. Accompanied by any of the other flags listed above, Rapid growth or a shrinking business could be a sign. You would think that seeing that a company is losing properties/clients quickly would be an easy one, but honestly rapid growth can be just as equally concerning. In the companies we have seen fail, they did so because they were growing too fast and were out of control.
Below are some thoughts we had on how to better protect yourself, the property, and your tenants.
1. Don't hire solely based on the lowest fee. We like to compare it to hiring a painter. Painter A's bid is half the cost of Painter B's. And would you believe it, Painter A may actually make more money. How? They use lower quality paint, do little to no prep, and don't carry the appropriate worker's compensation and liability insurance. End result, Painter A makes more money, provides an inferior product, and puts the property manager and the property owner at greater risk.
2. Hire a company with experience and longevity within the industry.
3. Hire a company who prescribes to Professional Standards and has both personal and company professional designations. Just being a member of a professional association doesn't cut it. Many companies simply join these professional associations to be able to use their logo for marketing purposes. Choose a company that is involved with these professional associations.
4. Read the company reviews and company responses.
5. Ask for references and call existing property owners/investors.
6. Ask for proof of insurance or if applicable, fidelity bonding
7. Look at how funds held are held and reconciled. Ask to see a copy of their 3-way reconciliation (Transparency is key)
8. Does the company have 3rd party audits of funds held in trust?
---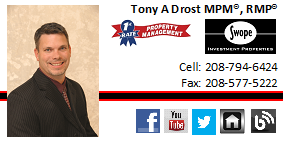 Tony Drost, Chairman
First Rate Property Management, Inc.
Boise, Idaho
Contact me for more information about the Investment Real Estate and Property Rental markets in Boise and Idaho.