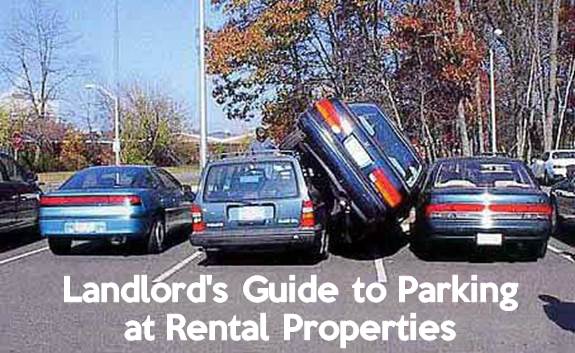 In a million years, would you have ever thought that ascending rents would cause parking problems? Well, it is, and not just in multi-family complexes either. As Boise area rents have increased, many tenants have solicited roommates to help defray costs and many of these have their own vehicles as well. Drive by a complex or a rental home and you will see more cars parked on the side of the road than before.
Let's look at an example. There is a 4 plex development with 11 four plexes. Each unit has three bedrooms and 2 baths. There is 1 assigned parking spot per unit with another 50 open parking spots within the complex which is first come, first serve and is used by residents and visitors. In looking at just one building of the 11, we know that one of the units has 3 couples in each room and each has a car. Two units are families with two working parents. The last unit has 3 roommates, each who have a vehicle. The total vehicles for this one building is 13. If everyone within the complex is home at the same time, that means 5 to 8 of the vehicles, for just this one building, are parking on the street. Or worse, they park in the open parking, which means other residents can only park their one vehicle within the complex and all others on the street. As our streets fill with parked cars, the amount of parking has become important to prospective tenants.
The lack of parking is not the only issue developing. Storage is another. With more and more roommates, the amount of storage space needed is increasing. Self-storage is big business these days.
---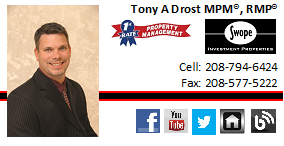 Tony Drost, Chairman
First Rate Property Management, Inc.
Boise, Idaho
Contact me for more information about the Investment Real Estate and Property Rental markets in Boise and Idaho.