Property Management: Google Review
We are far too aware of how our Google Rating affects our property management business. With the PM stigma among tenants, the search engine optimization game feels almost impossible to win. However, with a good team, clear goals, and first rate customer service, you can optimize your search engine and drive traffic to your website to minimize the vacancies for your clients!
Why care about our Google Rating? There is a plethora of benefits to a climbing Google or yelp rating. Everybody, owners and tenants included, uses Google. The ease of being able to evaluate others' experience with a property management company from either perspective allows for immediate word of mouth, which as we know, is the most inexpensive way to market your company, product, or service. The more tenants or owners that we drive to our website after a quick Google search and evaluation of our reviews, the more we can grow our cliental, and the more tenants we have looking at our available listings to minimize vacancy.
How to improve our Google Rating? There is a very complicated and extensive algorithm for how the expert engineers calculate a company's Google Rating. Rather than achieving a degree in mathematics and engineering, I found it to be rather helpful to solicit both tenants and owners for reviews as often as possible. The most effective way to receive positive reviews is to request them after a tenant or owner has had a positive experience. Our company made a goal last year to achieve 4.0 Stars on Google. At the time, we were only at 3.5 Stars. We got together with each department to identify opportunities to ask our tenants for reviews.
Our leasing department was able to improve the move-in process by creating a "Delayed Send" email to all recently moved-in tenants. The Leasing team adjusts the verbiage to be able to add their own voice to the tone of the emails, but our standard email congratulates the tenant on their new home, asks for any feedback, and provides a link for a Google Review. We had all these processes implemented by the time summer 2019 was starting to pick up. We had 100 Move-ins just in 1 month. All of those applicants were asked to provide our company with a review of the service they received. The reviews poured in. If they had constructive feedback for the company, we ask that they respond to our email so we can take the necessary corrective action.
Our operations department sent out an email to all of our owners. The notice informed and educated our owners on why they should care about our Google Review rating. We received a good handful of reviews then as well.\
When our maintenance department responds to a maintenance request with above and beyond service and resolution, they had already fostered a relationship with the tenants to be able to comfortably ask to review the service.
What happens after our Google Rating improves? We were able to reach our goal in less than the allotted time. Our Google Rating reached a 4.0 by August 2019. When the market began to slow is when we started to see the statistical results of our hard earned reviews. The end of October, when the flexibility of looking for a home for prospective tenants has been restored, we are seeing our vacancy rate drop almost a full one percent.
The steady influx of new prospective owners inquiring about our services is undeniable. Without the expense of a marketing software or Business Development Team Member, our services spread vastly across our niche at a rate that we struggle to accommodate! While this is not solely contributed to the Google Rating, it is likely a very magnanimous part of the cause. Again, this has been the most inexpensive way for our company to market our service.
What other benefits have you seen since increasing your Google Rating? Beyond the owner inquiry and decreased vacancy, our company had a ton of fun working towards this goal. It became an internal competition between each department and sometimes each individual. This not only motivated our team members but also promoted a team-oriented environment. Each review was matched with a ringing of the office bell, followed by words of praise and encouragement. The daily focus of achieving this goal cultivated the team buy-in and, in some cases, the instant gratification that so many seek.
We were always asking for our interactions at work with tenants or owners to be reviewed. This inspired all of our staff to think twice before sending an email or responding on the phone. The strive for first rate customer service & success was evident. There was active forethought from each individual with each interaction.
We made sure that beyond the instant gratification our team knew that achieving that goal would be worth their while. We planned a big "4.0 Party" to celebrate the victory. This was the positive reinforcement that some may have needed to remain motivated during the "dormant" phase of goal achieving process.
Don't stop there! Continue to find ways to achieve a higher Google Rating in hopes of achieving that seemingly expensive Search Engine Optimization so many businesses are struggling to master. We have adjusted our goal to improve our Google Rating again, and have already begun the process of implementing new programs. I am excited to achieve new successes again next year.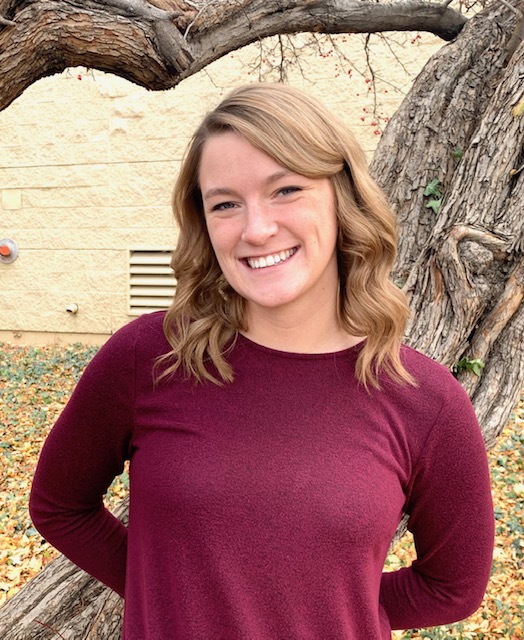 Julie Tollifson, Leasing Team Leader
First Rate Property Management, Inc.
Boise, Idaho
Contact me for more information about this blog.