As the Boise housing market continues to break records for high prices and low inventory, local renters who are on the quest for homeownership are finding it more and more difficult to make the transition. In August 2020, the average median home price in Boise reached $400,000 for the first time in Idaho history! Even amongst a pandemic, this upward trend for home prices shows no signs of stopping with the Boise Regional Realtors Market Snapshot reporting $425,000 for the month of November.
Interest Rates have also been setting record lows, alluring current homeowners to stay in place and refinance their homes instead of placing them up for sale. With the luxury of a lower mortgage payment and an outrageously competitive market, homeowners simply don't want to take the risk of not being able to find a new home.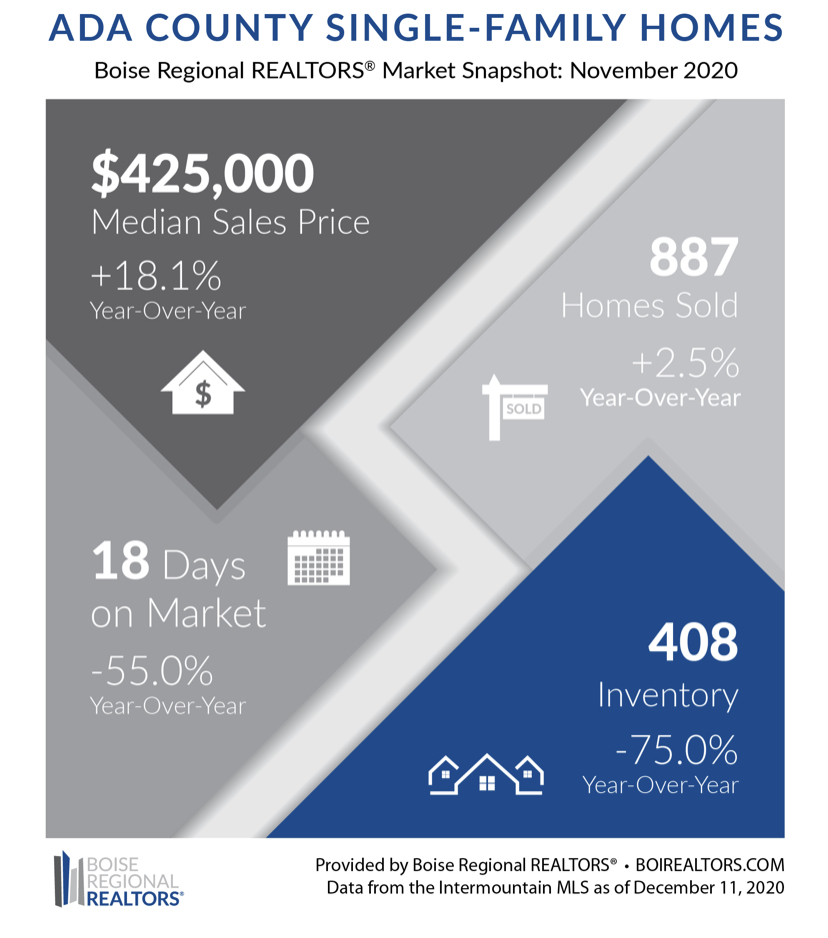 Although low supply and high demand has driven the Boise market into uncharted territory, with help from a trusted lender and a Real Estate professional, locals still possess the tools to reach home-buyer victory! Regardless of the state of the current market, if you're considering your options to rent, buy or sell - the most important component is a plan. Do your research, ask a professional and educate yourself on realistic opportunities within your market!